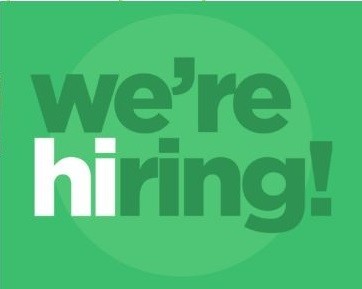 Work With
The Law Society
The Law Society of Singapore occasionally has job vacancies which we will post here and suitable candidates are welcome to apply. Read more about the Law Society here.
Available Opportunities
Head, Legal Policy and Research Department
Full-Time
Requirements
Head, Legal Policy and Research Department
We are looking for a candidate to develop the infrastructure, resources, processes and culture for legal research. The candidate will be responsible for developing and promoting legal initiatives to assist and support the legal profession including but not limited to assisting in research, review, revision and drafting of legislation, rules and Council's practice directions concerning practice-related issues. The specific duties include:
Position the Law Society as a thought leader on professional and practice issues through publishing reports, articles, papers and proposals
Provide thought leadership on relevant legal and interdisciplinary developments in other jurisdictions
Study and publish trends affecting the future of the legal profession
Adopt data-driven approaches towards monitoring trends affecting the legal profession in Singapore and elsewhere
Collaborate with foreign bar associations and educational institutions on knowledge initiatives that will benefit the Law Society's members
Working with other departments in a collaborative and consultative approach to achieve targets
Produce regular publications to highlight the Law Society's initiatives and significant legal developments in Singapore and elsewhere
Identify, and encourage the adoption of, best practices in risk management and professional ethics by the legal profession
Curate, draft and/or edit professional or practice management content in the Law Society's publications
Develop training materials and resource guides for members in the areas of risk management, professional ethics and professional skills
Requirements
A recognised bachelor's law degree from a reputable university
At least 7 years of post-qualification experience, preferably in a Singapore law practice
Strong legal analytical skills with the ability to assimilate and evaluate new and complex information
Able to balance theoretical concepts with practical implementation
Interest to learn and develop new skills, knowledge and capabilities
Excellent time management skills with the ability to meet tight deadlines
Strong language ability with demonstrated proficiency in writing and verbal communication skills and the ability to present information and arguments clearly and persuasively
Ability to multi-task efficiently, whilst maintaining a high quality of work and attention to detail within tight deadlines
Self-motivated, resourceful and good team player with good administrative and organisational skills
Strong people management skills, with high EQ
Highly ethical, discreet and able to maintain confidentiality
To apply, please email your detailed resume, including your qualifications and expected salary to
[email protected]
.
Please note that only shortlisted candidates will be notified.
Executive Officer, Publications Department
Full-Time
Requirements
Executive Officer, Publications


We are looking for a suitable candidate for the following duties:
Formatting and dissemination of regular edms and other e-newsletters using Mailchimp
Updating the corporate website using Wordpress
Putting up advertisements on the Law Society's online jobs portal
Carrying out routine administrative work such as liaising with law firms on online applications, following up on payments, record keeping, compiling reports, managing data metrics and analytics
Marketing of directory advertising to potential advertisers and formatting advertisements in the directory using Wordpress
Independently run occasional projects
Any other duties as assigned
Requirements
:
A relevant diploma in business / digital marketing / information technology
Fresh diploma holders will be considered
Familiarity with Wordpress and Mailchimp is an asset. Those without knowledge of Wordpress and Mailchimp will be considered if they show willingness to pick up such a skillset.
Meticulous, detail-oriented when following up on work tasks
Organised and clear-headed thinking
Fast learner, and not afraid of doing "tech" related duties eg Wordpress problem solving
Team player with good verbal and written communication skills
Good working attitude and willingness to learn are paramount
Must be prepared to do at least 50% routine administrative tasks
Working Hours (please take special note of the working hours below)
Monday, Tuesday and Thursday from 9am to 5.45pm; and
Wednesday and Friday from 9am to 1.30pm (ie 2 days of the week are half days)
To apply, please email your detailed resume, including your qualifications, current salary and contact particulars of 2 employment references to
[email protected]
Please note that only shortlisted candidates will be notified.
Internship Programme
Internship
Requirements
INTERNSHIP PROGRAMME
We are looking for interns who will be tasked with assisting various departments in the daily operations. Besides administrative duties, interns will also have the opportunity to gain more insights into how the Law Society serves its members as well as the wider community. Through the programme, you will be part of a team that is committed to both your growth and development in the corporate world. Whether your interest is in Law, Finance, Information Technology or Events Management, you will be assigned a team leader who will guide you to kick start your future career.
These are the departments in the Law Society:
CEO Office
Compliance
Continuing Professional Development
Cyber Security and Data Protection
Finance
Information Technology
Legal Productivity & Innovation
Legal Policy & Research
Membership & External Relations
Publications
Regulatory
Representation
Interns should also meet the following requirements:
Currently studying in a reputable university, polytechnic and other institutes of higher learning.
Proficient in Microsoft Office tools
Strong verbal and written communication skills
Good team player and able to work effectively under minimum supervision
Able to commit for at least 3- 6 months full-time / part-time internship

To apply, please email your detailed resume, including your qualifications, to [email protected].

Please note that only shortlisted candidates will be notified.