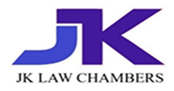 Legal Associate (Litigation)
JK LAW CHAMBERS
Practitioner | CBD | Singapore | Singapore Law Firm
Ad posted from: 26/04/2021 - 10/05/2021
About This Job
Description
JK Law Chambers is a young and dynamic law firm. Providing a nurturing environment and committed towards our employees, we are inviting results orientated team players to join our practice. Our work culture is task oriented and therefore allow flexible working arrangements.
Qualifications and Requirements:
Candidates will ideally have 3 to 7 year's PQE in civil (e.g. accident property damage and personal injury) litigation matters. Candidates who are newly called to the Bar with the right attitude can also be considered. Candidates should be able to:
1. Independently prepare cause papers, documents and attend court attendances relating to civil litigation matters. Those without experience will receive OJT in these matters.
2. Possess strong analytical skills, are methodical and have high level drafting and research skills
3. Have excellent written & verbal communication skills. Additional language capabilities aside from English would be an advantage.
4. Be meticulous, willing to embrace new ideas and are forward thinking.
5. Be resourceful and be able to troubleshoot, is IT literate and be able to handle multiple tasks within the requisite time frame and deliver competent outcomes.
Attractive salaries, incentive and benefits offered (5-day week). Dress-down and informal culture. Interested candidates please email your resume stating expected salary together with photograph to [email protected]
About Company
Address
58A PAGODA STREET
Contact Person's Name
MARK MAK
Email Address
Other Jobs Offered by this Company